PREMIER PAVEMENT SOLUTIONS SUPPORTS BREAST CANCER AWARENESS IN 2019
Pink Heals Winnebago County, IL Chapter is a for-purpose, non-profit 501(c)3 organization that raises awareness and funds for families and non-profit entities that assists in those battling cancer in our community. When you see us at a fundraiser, it means the funds stay local to help those in need. No one in our organization is paid a salary. Pink Heals is operated solely by volunteers and funded by the sale of merchandise and donations.
Pink Heals brings a community together out of Love, not on behalf of a cause or a ribbon, but on behalf of the People. We support men, women and children of Winnebago County in their fight against any cancer. We are truly a movement for the people by the people.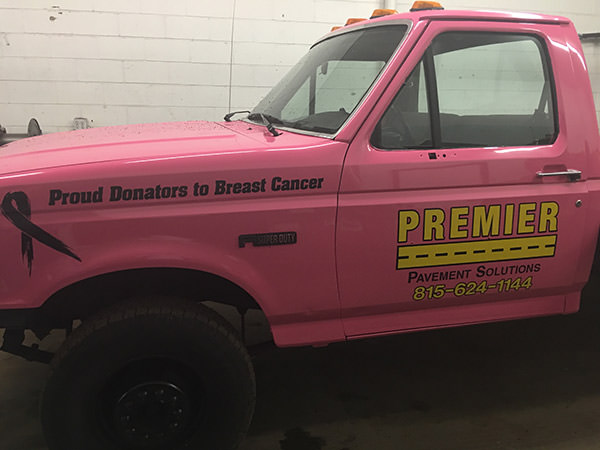 CONTACT PREMIER PAVEMENT SOLUTIONS
Call 815-624-1144 now for a FREE estimate on pavement services that will ground your residential or commercial property in quality. See our great discounts. 30 years experience!