For over 30 years, PREMIER Pavement Solutions has maintained a leader in the Oregon IL, Northern Illinois and Southwest Wisconsin area for over 30 years for sealcoating. Sealcoating restores the original black color to asphalt and greatly enhances the overall appearance of your pavement surface. It is the most important maintenance element of your driveway or parking lot. The first thing a customer notices about your property is your parking lot and at PREMIER Pavement Solutions, we provide a "like new" black appearance.
If you leave asphalt unsealed, the pavement will deteriorate rapidly. The asphalt binder that holds pavement together oxidizes and weather. Over time the moisture penetrates the asphalt causing the deterioration of the pavement. We take the time to make sure that proper preparation is always done before applying any sealcoating materials to your asphalt. Our seal coating Oregon IL specialists only use the highest performing products on the market. We are proud to offer asphalt sealcoating in Oregon IL and throughout the surrounding communities.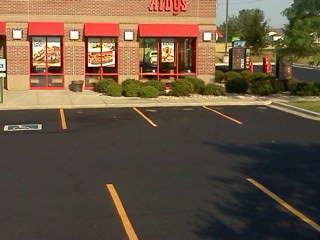 PREMIER Pavement Solutions uses a product called Sealmaster. They are an industry leader that replenishes the binder that is lost through weathering and aging and provides superior protection against environmental distress.
We are a locally owned business serving your needs for Sealcoating Oregon IL. At PREMIER Pavement Solutions, we pride ourselves on friendly service and making sure the job gets done correct. We have many trusted businesses and residents for sealcoating Oregon IL needs and hope to earn your business as well.
For Businesses: We Focus on the Following for Sealcoating Oregon IL
At PREMIER Pavement Solutions we also offer the following services in Oregon IL: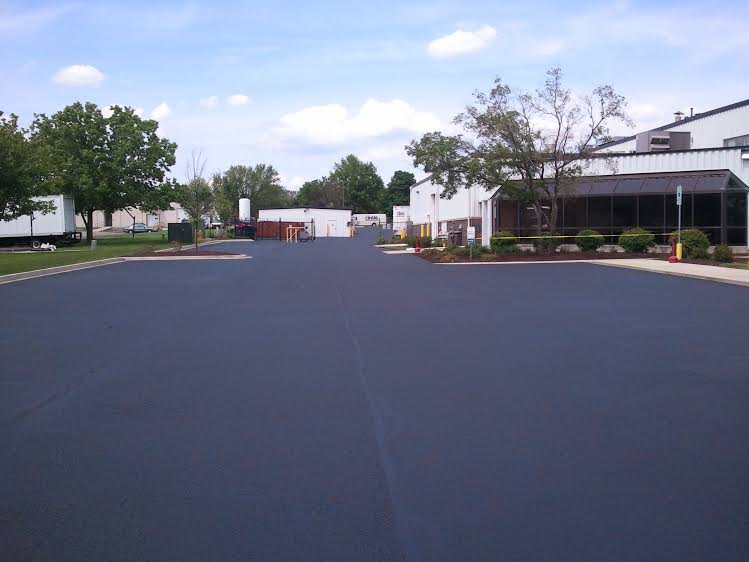 You can count on PREMIER Pavement Solutions for your Oregon IL sealcoating needs. Call us today at 815-624-1144 or email us by clicking here for a free quote. We will provide an affordable high quality result for all of your asphalt sealcoating needs.

SEALCOATING OREGON IL: DRIVEWAY SEEN BETTER DAYS?
Almost all of your driveway damage can be prevented. Water penetration can cause a lot of damage to your asphalt surfaces – especially in areas where freezing is common in the winter.

SEALCOATING OREGON IL: PREVENT PAVEMENT DAMAGE
As the water passes through the asphalt it can pool up under the surface and when the temperatures drop, the water freezes and expands, breaking apart the material and when the temperatures warm, you are left with terrible potholes. Much of the damage you may incur from the elements can be prevented with regular asphalt maintenance. Make sure you are aware of any deterioration within your driveway's surface and repair it as quickly as you find it. PREMIER Pavement Solutions are your sealcoating Oregon IL experts.

CONCRETE SERVICE THAT'S ALWAYS THERE
We can help you with all of your asphalt driveway maintenance and repair needs. With more than 30 years of experience, we'll help you keep on track with a recommended maintenance schedule. SAVE with affordable rates and outstanding special offers on unmatched service.
CONTACT PREMIER PAVEMENT SOLUTIONS
Call 815-624-1144 now for a FREE estimate on pavement services that will ground your residential or commercial property in quality. See our great discounts. 30 years experience!