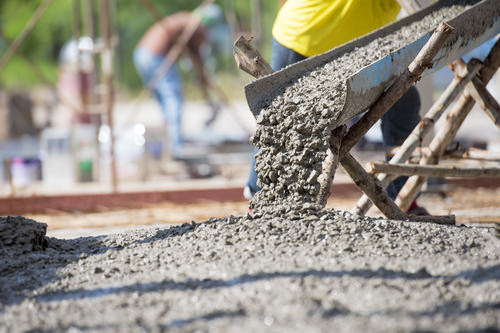 Concrete Contractors Rockford IL!
We offer over 30 years of experience serving the Rockford and Northern Illinois residential, commercial, industrial, institutional and multifamily community markets. Whether you're replacing, raising, repairing or sealing concrete we have the expertise and resources to enhance the function, style, and value of your home or business. Take a look and see what PREMIER Pavement Solutions can do for you when it comes to saving as much time and money when working with your concrete project in Rockford IL. We understand that not knowing much about concrete or you're the ins and outs of the business can be difficult and stressful to find the right contractor to choose. PREMIER Pavement solutions takes the headaches away and help you achieve the goals you have for your concrete needs at reasonable and competitive pricing you've come to expect in the Rockford community.
Quality concrete work takes dedicated craftsman, premium materials and an experienced contractor with the right processes and standards. 
When you call PREMIER Pavement Solutions we help and look at the work you're looking to have done as if it was our own. When it comes to your concrete, driveways, steps, walkways, patios, sidewalks, curbs and any other related concrete work, we want you to rest assure and feel good about knowing that your money is being well spent and won't have a future problems from bad material or labor.

DRIVEWAY SEEN BETTER DAYS?
Almost all of your driveway damage can be prevented. Water penetration can cause a lot of damage to your asphalt surfaces – especially in areas where freezing is common in the winter.

PREVENT PAVEMENT DAMAGE
As the water passes through the asphalt it can pool up under the surface and when the temperatures drop, the water freezes and expands, breaking apart the material and when the temperatures warm, you are left with terrible potholes. Much of the damage you may incur from the elements can be prevented with regular asphalt maintenance. Make sure you are aware of any deterioration within your driveway's surface and repair it as quickly as you find it.

CONCRETE SERVICE THAT'S ALWAYS THERE
We can help you with all of your asphalt driveway maintenance and repair needs. With more than 30 years of experience, we'll help you keep on track with a recommended maintenance schedule. SAVE with affordable rates and outstanding special offers on unmatched service.
CONTACT PREMIER PAVEMENT SOLUTIONS
Call 815-624-1144 now for a FREE estimate on pavement services that will ground your residential or commercial property in quality. See our great discounts. 30 years experience!