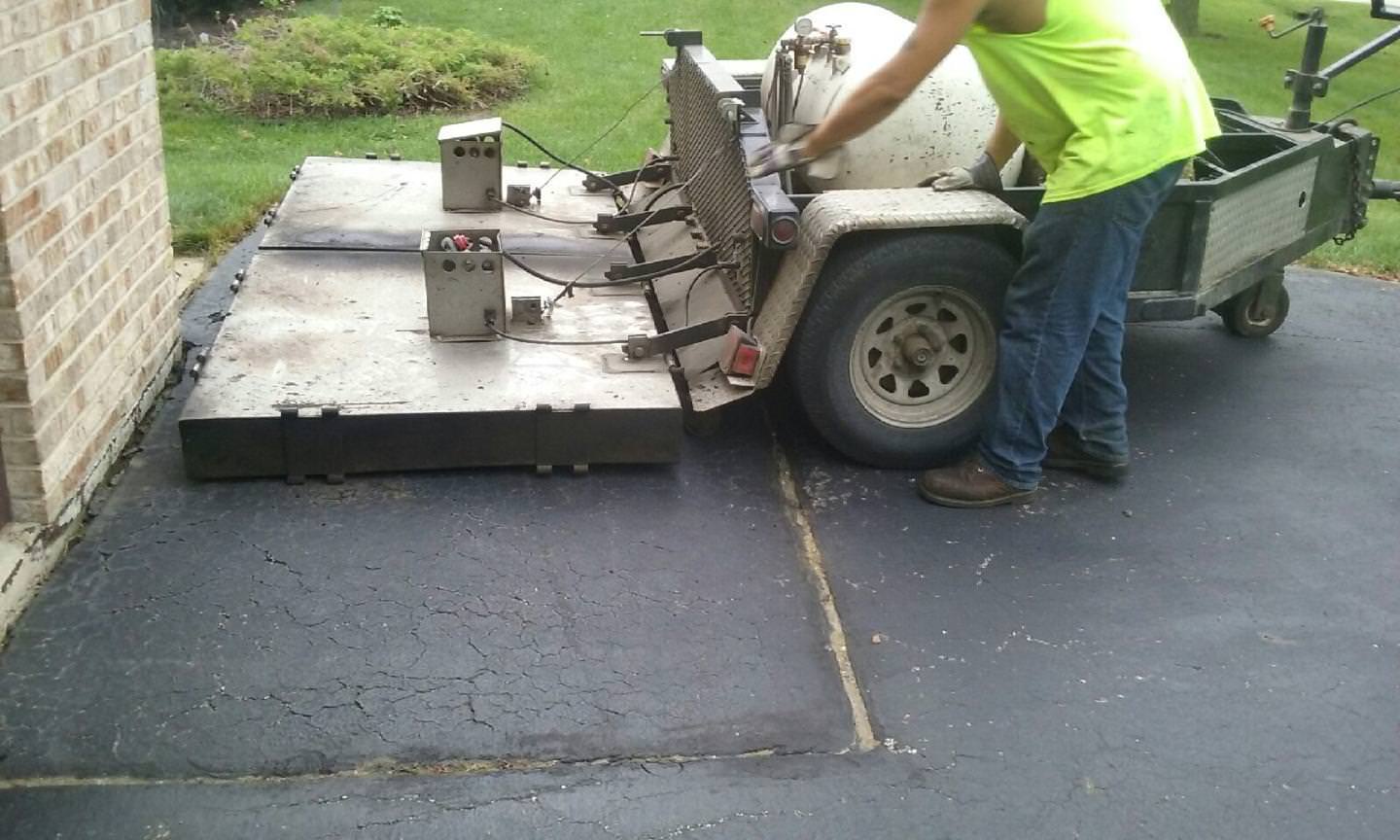 Cover all your paving needs with a simple phone call.
Premier Pavement Solutions provides you with simple cost effective and quick long lasting infrared repairs. We have what you need to get the job done! With over 30 years of experience in the asphalt maintenance business, Premier Paving Solutions has served the Rockford, Northern Illinois and Southern Wisconsin area for anything related to Infrared Repairs and Asphalt Repairs.
Uses for infrared Repairs:
We also offer saw cutting of asphalt and full replacements if required for certain applications. Our infrared heaters are superior to the standard infrared heaters and were developed to specifically help eliminate the risk of overheating, save on fuel costs and heat the surface faster. Premier Pavement Solutions Infrared Heaters are big enough to complete most any job, yet small enough to go anywhere in the Rockford community. Call today to schedule an estimate!
SAVE TIME AND MONEY WITH INFRARED PATCHWORK.
Whether it's a pothole in the parking lot outside your office or a trip hazard by your garage entrance at home, you'll love our infrared patchwork service. Quick, efficient, and cost-effective, you won't believe how much you SAVE on this specialty service. Great for high-traffic areas, you'll avoid the clutter of day-long construction at a fraction of the cost. When you get our infrared patchwork service, you get a permanent solution performed by trained professionals, taking way less time than traditional repair.

WORK DIRECTLY WITH THE OWNER AND BENEFIT FROM OVER 30 YEARS OF EXPERIENCE.
When you call upon our experts, you can trust you're getting only the best materials, mixed and applied properly according to the manufacturer's specifications. This provides you with a longer-lasting product that will look absolutely fantastic. You're always getting state-of-the-art equipment, a fully trained staff, and some of the friendliest customer service around when you choose our professionals. With a slew of discounts and special offers, you're guaranteed great service whenever you select us.

REST EASY KNOWING YOU'LL SAVE ON QUALIFIED SERVICE FOR ALL YOUR PAVING NEEDS.
Sealcoating
Striping (indoor / outdoor)
Patching
Infrared patchwork
Paving
Crack filling
Salting
Snow plowing
Concrete
Pressure washing
Manhole repairs
Sunken garage entrances
CONTACT PREMIER PAVEMENT SOLUTIONS
Call 815-624-1144 now for a FREE estimate on pavement services that will ground your residential or commercial property in quality. See our great discounts. 30 years experience!